Tire Pressure Monitor Components for 2007 Nissan 350Z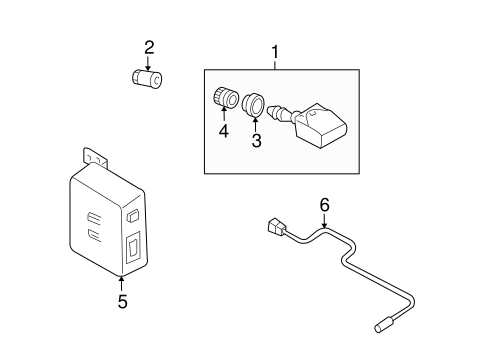 No.
Part # / Description
/ Price
Price
2009-2015 Nissan Tire Pressure Monitoring System Sensor
TPMS Sensor
Ensuring adequate tire pressure is vital for automotive handling, MPG, and tire health. The TPMS (short for tire pressure monitoring system) helps Drivers practice proper tire care using Sensors to alert them to drops in tire inflation levels. Its easy to ...
2006-2020 Nissan TPMS Sensor Grommet
TPMS Sensor Grommet
Sedan. Coupe,. To 04/07. To 12/2011. Without intelligent key. Vendor:schrader. From 04/07. From 07/2006. Exc.Alloy Wheels. To 03/2012.
Discontinued
Discontinued